Our Mission & Vision
The mission of First Baptist Church of Trimmier is to love God, to love others, and to magnify the name of Jesus Christ. The vision of our church is to glorify our God and Savior, Jesus Christ, to make true disciples throughout all the nations by means of missionary activity and support, to minister the ordinances, to edify believers, and to do all that is sovereignly possible and biblically permissible to magnify the name of Jesus.
Leadership Team:
Our leadership team recognizes the authority of God, and realizes that we are shepherds who serve under the Chief Shepherd, Jesus Christ. We desire to devote ourselves to prayer and to the ministry of the Word. Our passion and goal is to equip the believers for the work of the ministry until we all attain maturity in the fullness of Christ.

Pastor Kelly Boggs, Senior Pastor
As the primary teaching pastor, Pastor Kelly has a passion for carefully unpacking the truths of Scripture. We were honored to welcome Pastor Kelly to FBC Trimmier in September of 2019. Pastor Kelly has a passion for the Word and for living a life of worship to our Savior. Pastor Kelly also serves at the University of Mary Hardin Baylor.

Pastor Weldon Hicks, Pastor Emeritus
Pastor Weldon Hicks has served FBC Trimmier for many years. He has a wealth of knowledge about the Word and has had a life of humble servanthood. We are honored to have Pastor Weldon share his love of the Bible and his love for Jesus with the congregation of FBC Trimmier.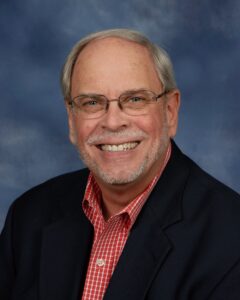 Glen Cosper, Worship Pastor
The Bible has a lot to say about music, and Brother Glen's role is to lead the church's worship of God in a way that matches the character of God.
Glen Cosper has been in the music ministry since 1965. He has served in churches in Texas. He was formerly Minister of Music at FBCT from 2002 to 2015. He has returned to lead our congregation in worship.
We affirm the Holy Bible as the inspired word of God and the basis for our beliefs. This church subscribes to the doctrinal statement of The Baptist Faith and Message of 2000. We voluntarily band ourselves together as a body of baptized believers in Jesus Christ, personally committed to sharing the good news of salvation to lost mankind. The ordinances of the church are the Believer's Baptism and the Lord's Supper.